Reading Time:
3
minutes 
There's something about Halloween candy that transports me back to the fun and frivolity of my childhood. Or maybe I just love sugar. Either way, I have such fond memories of running through my neighborhood, the streets packed with costumed cuties, and then carefully organizing my haul into piles by candy type (I'm a Type A candy collector, y'all). Watching my kids enjoy those same rituals gives me a sense of both joy and nostalgia.
For better or worse, our family of five is highly committed to group costumes. For now, my kids are young enough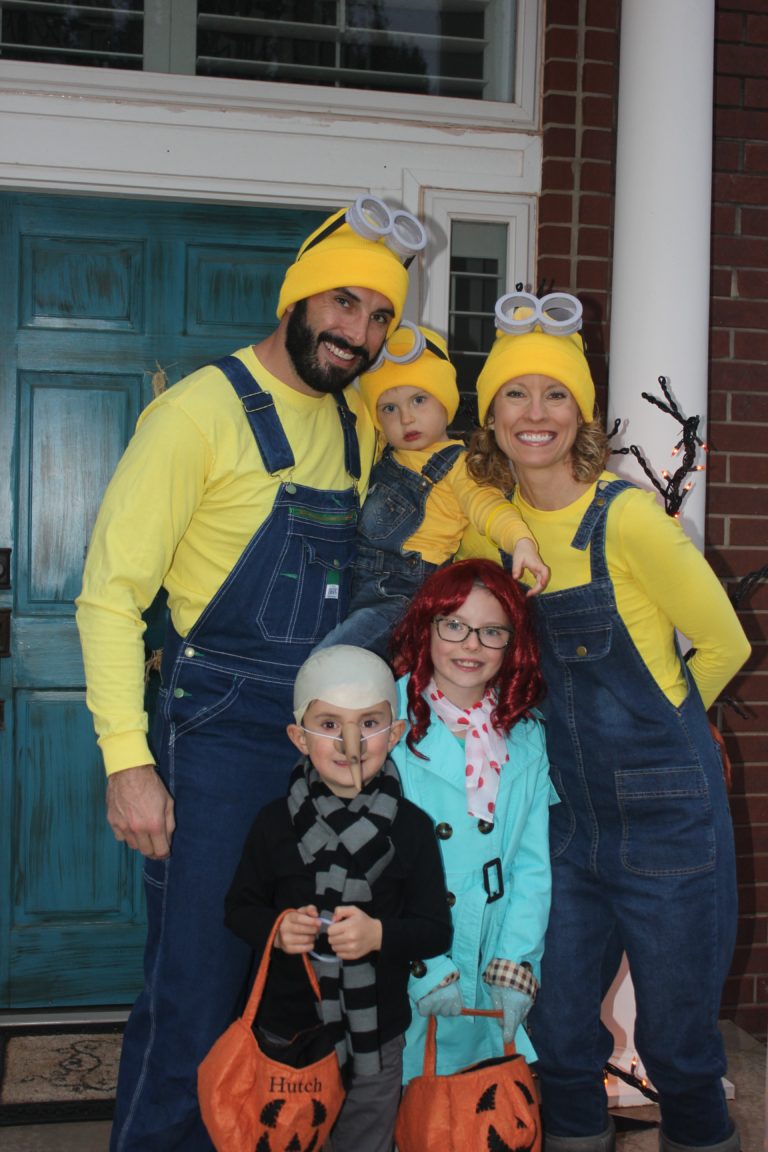 that they think it's cool to represent a theme together, and I'll take that for as long as it lasts. Now, costuming five people is a bit of work every year, which is why we love to take advantage of multiple trick-or-treat events around the metro. (Plus we gotta collect that candy tax, right?!) Because all neighborhoods aren't packed with kids running the streets like in my childhood, trick-or-treat events allow me to give my kids that sense of camaraderie and fun I want them to have as memories, too.
The trick-or-treat events on our family's short list this year are:
Storybook Forest is back at Arcadia Lake this year Oct. 23-30, and I can't wait to introduce my two younger kids to this family fun event! A trick-or-treat trail winds through the trees where fairytales come to life through detailed vignettes and costumed characters. Storybook Forest is perfect for all those younger kids, or adults like me!, who'd rather steer clear of the fear. Hayrides, games, story time and campfires for roasting marshmallows are available before or after hitting the trail. Tickets are $12 on weekdays and $15 on weekends. Tip: the car line to get in gets really long so arrive before the trail is set to open.
Haunt the Harn, Oct. 24 at the Harn Homestead, is the place for old-fashioned Halloween fun. The grounds are beautiful, especially during the fall season, and even a quick glance at the historic schoolhouse is a great way to start a conversation with kids about what school would have been like in territorial days. The evening includes trick-or-treat stations and games and activities. Tickets are $7 in advance, $10 at the event, for kids only.
Brick-or-Treat, Oct. 28, is FREE to attend (and all the mamas said 'amen'). This one's on our list because how fun would it be to trick-or-treat in the heart of Bricktown?! What a fun way for our kids to feel part of our city. Kids can collect candy from local businesses, paint pumpkins and enjoy a photo booth. Costumed characters will be on hand, too. Kids must be under 14 and in costume to receive candy.
Find all the local hotspots for trick-or-treating here.
Now, when it comes to scary fun, I'm the absolute last person you'd want to visit a haunted house, trail of terror or any other spooky venue with. But I gathered my people who know a thing or two about frightening fun, and here are their top three metro recommendations:
RIVERSCREAM at RIVERSPORT Adventures makes my legs shake just thinking about it. Attendees climb the six stories of the SandRidge Sky Trail, maneuvering around obstacles and dodging zombies. If you survive the trail, head on into The Splice, OKC's newest haunted attraction. Open Fridays and Saturdays through Halloween night.
Fright Fest at Frontier City includes spooky shows and harrowing attractions when the sun goes down. Zombies and ghouls take over with haunted houses and scare zones throughout the park. Yikes. Open weekends and on Halloween night.
Trail of Horrors at Little River Park in Moore features a haunted trail with terror lurking around every corner. This one is not recommended for kids under age 12. Or people named Erin Page. The trail is open one night only, Oct. 18, and tickets must be purchased in advance.
Find the best of OKC's haunted happenings here.
Don't see your favorite trick-or-treat or haunted fun events on our lists? Tell me about them by emailing erin@metrofamilymagazine.com. Happy Halloween!