Reading Time:
2
minutes 
Everyone needs a break every now and then, and parents are no exception! Whether date night, girls' night or simply grown-up time, Oklahoma City has plenty of things to do, many of which offer the added benefit of helping some very worthy causes. Whether your passion is food, theater, art or something else entirely, our searchable calendar offers a wide variety of date night ideas for any day of the week. Check out our readers' recommendations for a list of local favorite hot spots. And, if that wasn't enough, here are our top five reasons to book a sitter this month!
---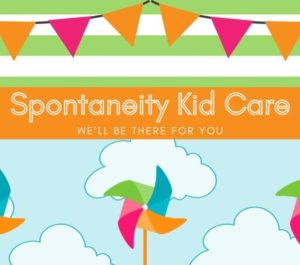 This list is generously sponsored by Spontaneity Kid Care. Spontaneity Kid Care is OKC's only drop-in child care center. Family memberships start at $20 per month and once your family is registered, you never have to worry about child care again. Parents love that  Spontaneity is eco-certified and DHS licensed. They also have indoor playgrounds, webcam access and accept kids as young as 6 weeks up to 10 years old. 
---
May 6
FREE Dancing in the Gardens – Salsa at Myriad Gardens (301 W Reno Ave) features an evening of dancing with a live DJ. Beginning at 7 p.m., dance instructors will give a dance demo, followed by a free lesson for all. All ages welcome. 7-10 p.m.
FREE LIVE @ Legacy Park Concert Series at Norman's Legacy Park (1898 Legacy Dr, Norman) features a family-friendly outdoor concert with live music from the Jason Young Band, food from the Psycho Taco truck, adult beverages from 405 Brewery and more. 8 p.m.
May 14
Oklahoma Craft Beer Festival at State Fair Park Pavilion (3212 Wichita Walk) over 70 different breweries from all over the United States including many local breweries. $55-$75. VIP, 1-4 p.m.; general admission, 6-9 p.m.
May 19
Sip & Stroll at the OKC Zoo (2000 Remington Pl) features unique animal experiences such as animal feedings and sea lion presentations, plus custom cocktails to enjoy along the way. For ages 21 & up. $27. 6-10 p.m.
May 22
Miller in May Home Tour in the Miller Neighborhood (NW 10th to 16th St, N May to Villa) features six home and two gardens open for tours. The self-guided tour promises a unique look at the character created through the homeowners' appreciation of historic residences blended with their personal style. Benefits the Miller Neighborhood Association. $10-$30. 11 a.m.-5 p.m.
Bonus: 
May 28
Beats & Bites Festival at Riverwind Casino (1544 W State Hwy 9, Norman) features Night Ranger and Starship with Mickey Thomas, plus opening act Time Machine. Food trucks will be on site. $5. 5-11 p.m.
Looking for at-home options? Restore the romance with these sweet and simple at-home date night ideas.