Thanks to everyone who took part in our 2020 Cover Kids Search!
The Oklahoma City metro is not short on kids with dazzling smiles, bright personalities and kind hearts! We loved meeting each and every child who participated in our 2020 Cover Kids Search event on Oct. 13 at the Myriad Gardens. It was no easy feat to choose the kids to grace our covers in the upcoming year (so much so that for the first time ever we expanded our sibling group with two winners!). We agonized over the process but ultimately came up with the following as our winners. Thanks to all who participated! We loved meeting each and every one of you!
Congratulations to the 2020 MetroFamily Cover Kids:
Ages 2-3: Michael N.
Michael loves to play pretend, finger paint and swim. Making and dancing to music bring him joy. His favorite place to visit is the OKC Zoo.
Ages 4-5: Lilyali C.
Lilyali is a martial artist and animal lover who enjoys dancing and dressing up as super heroes. She loves to visit Science Museum Oklahoma.
Ages 6-7: Ava T.
Ava is a fashionista and dancer who loves to craft and make slime. Her favorite metro spots are Breakaway and Unpluggits.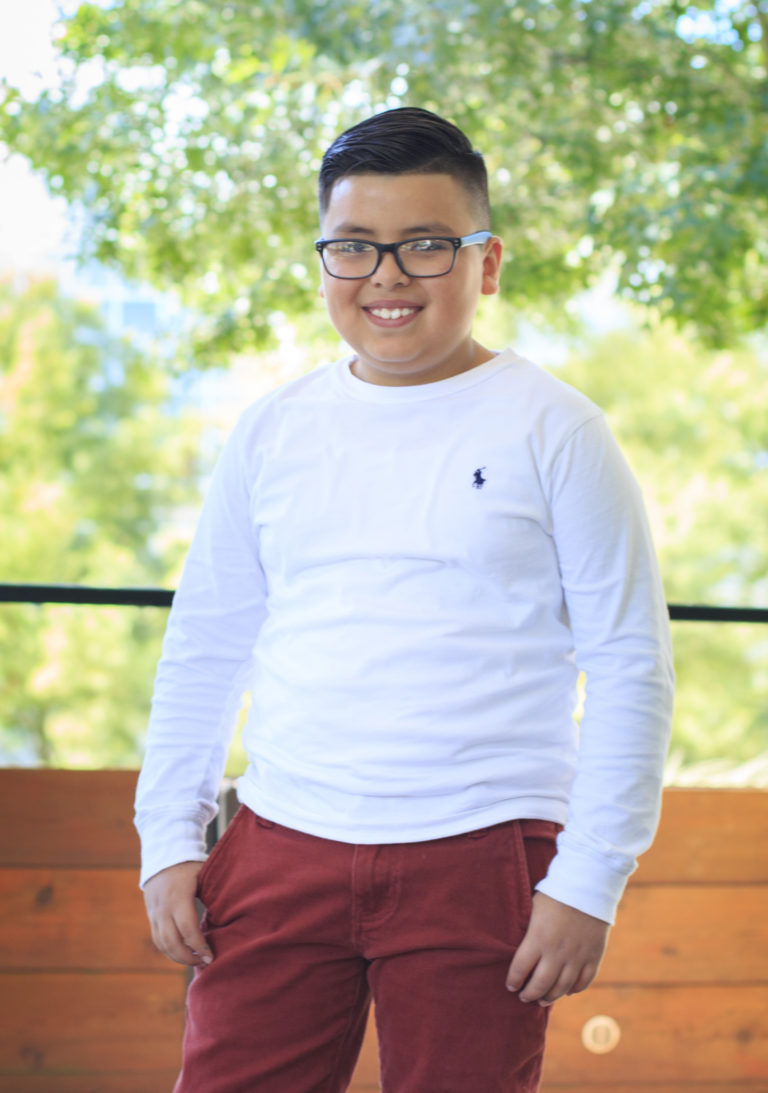 Ages 8-9: Ayden T.
Ayden loves to draw, play flag football and basketball and play board games with family. One of his favorite OKC spots in Factory Obscura.
Ages 10-12: Trinity B.
Trinity loves a DIY project and is adept at drawing, crafting and singing. Her favorite metro hangout is Bricktown.
Siblings: Kennedy, Bernard and Brendan J.
Kennedy loves ballet classes and creating art. Bernard plays soccer and enjoys reading and math. Brendan plays soccer and basketball and enjoys drawing. The trio loves to sing, attend church and eat at Abuelo's.
Siblings: Alayna & Diego C.
Alayna and Diego both play soccer and enjoy visiting local parks. Alayna is active in musical theater and loves to cook. Diego is crazy about monster trucks and enjoys swimming.
2021 Cover Kids Search coming in October 2020!
Could your child be our next cover kid? We'll be looking for metro kids between the ages of 2 and 12 with bright smiles, fun personalities and a desire to serve the community to participate in our 2021 Cover Kids Search, to be held in October 2020.
Stay tuned for more details!
MetroFamily Cover Kids Search from Sarah Taylor on Vimeo.
How do you enter?
Preregistration has closed however families are welcome to register at the event. On the day of the event, there will be limited registrations available and it will then cost $35 per entry, not to exceed $65 per family.
Questions?
Let us know your questions by calling 405-601-2081 or emailing sarah@metrofamilymagazine.com.
Special thanks to our Cover Kids 2020 Sponsors