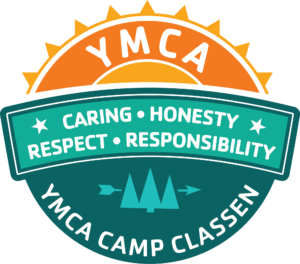 Campers ages 6-17 can enjoy a summer filled with all the staples like hiking, canoeing, swimming, s'mores and horseback riding. With eight week-long sessions to choose from, campers can attend a single week, two weeks or even come for the whole suSummer is coming, and there's no better place to spend it than Camp Classen!
The summer resident camp in the Arbuckle's of southern Oklahoma is much like many Y programs where an emphasis is placed on learning skills, developing character and making friends. But few environments are as special as camp, where kids become a community as they learn both how to be more independent and how to contribute to a group as they engage in physical, social and educational activities. Camping teaches self-reliance, a love for nature and the outdoors, and the development of attitudes and practices that build character and leadership—all amidst the fun of campfires, bugle calls, canoeing, archery, talent shows, and meaningful relationships. Y counselors are dedicated to making sure camp is an amazing experience for every camper.
"The love, support and patience Aubrey received really helped him. His counselors supported and uplifted my son. He felt like he was at home at Camp Classen." - Tyler Bombach, parent
WHAT HAPPENS AT CAMP?
New friendships built on strong foundations of teamwork, sharing and responsibilities. Daily uplifting chapels. Core values: Caring, honesty, respect and responsibility. Refreshing waterfront including giant suspended slide, canoeing and fishing. Target sports galore, plus GaGa Ball, camp crafts, horseback riding, evenings filled with campfires, carnivals, cabin bonding time and more.
WHAT ABOUT SAFETY?
Staff undergoes a full application process including a criminal background check and interview including at least 3 reference checks. Once hired staff complete a rigorous 10-14 day training period where they are certified in CPR and First Aid. Also included is training on emergency procedures (EAPs), activity training specific to camp activities and events, lifeguard training, and specifics on working with camp-age children. Their reputation and your children depend on a well-trained and prepared staff. In addition to all of this, YMCA Camp Classen voluntarily submits to the highest standards of health and safety in the camping industry by maintaining accreditation with the American Camping Association (ACA). They are proud to say that Camp Classen received a score of 100% on their most recent site visit and re-accreditation from the ACA. If you have any questions or concerns please feel free to contact their director of camping or executive director at 580-369-2272.
2021 & 2022 Family Favorites Winner - Sleep Away Camp