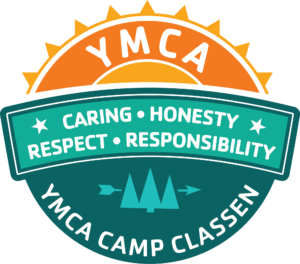 May 30 – July 16 | One and Two-week sessions | $775-$1,430
Overnight summer camp for youth ages 6 to 17 years old, located in the Arbuckle Mountains near Davis, OK. Scholarships available.
The summer resident camp in the Arbuckle's of southern Oklahoma is much like many Y programs where an emphasis is placed on learning skills, developing character and making friends. But few environments are as special as camp, where kids become a community as they learn both how to be more independent and how to contribute to a group as they engage in physical, social and educational activities. Camping teaches self-reliance, a love for nature and the outdoors, and the development of attitudes and practices that build character and leadership—all amidst the fun of campfires, bugle calls, canoeing, archery, talent shows, and meaningful relationships. Y counselors are dedicated to making sure camp is an amazing experience for every camper.
WHAT HAPPENS AT CAMP?
New friendships built on strong foundations of teamwork, sharing and responsibilities. Daily uplifting chapels core values: Caring, honesty, respect and responsibility. Refreshing waterfront including giant suspended slide, canoeing and fishing. Target sports galore, plus GaGa Ball, camp crafts, horseback riding, evenings filled with campfires, carnivals, cabin bonding time and more.
WHAT ABOUT SAFETY?
Staff undergoes a full application process including a criminal background check and interview including at least 3 reference checks. Once hired staff complete a rigorous 10-14 day training period where they are certified in CPR and First Aid. Also included is training on emergency procedures (EAPs), activity training specific to camp activities and events, lifeguard training, and specifics on working with camp-age children. Their reputation and your children depend on a well-trained and prepared staff. In addition to all of this, YMCA Camp Classen voluntarily submits to the highest standards of health and safety in the camping industry by maintaining accreditation with the American Camping Association (ACA). They are proud to say that Camp Classen received a score of 100% on their most recent site visit and re-accreditation from the ACA. If you have any questions or concerns please feel free to contact their director of camping or executive director at 580-369-2272.
READ WHAT CAMPER PARENTS ARE SAYING
"The staff did an amazing job, helpful with everything and made us feel so welcome and I felt confident and they made me feel safe about leaving my son for the first time."
"Friendliness, high energy, big smiles and easy check-in process made for a great impression and very comfortable when leaving kids at camp."
"My son loves your camp. He always has a great admiration for the counselors. He wants to go for three weeks next year."
"My husband and I always feel that when we pick our son up from camp he is always a little more grown up. This year we really noticed a positive difference with his connection with Jesus Christ. In talking to him both of these things are very attributable to the counseling staff. Coming to camp is always one of his favorite things that he does all year long. He told us this year that it was even better than past years."
"My son had the Brazilian counselors and they were amazing!!! My son has talked non-stop about what an awesome time he had and how great his counselors were. I met them all and was very pleased."
"Both kids came home more polite and considerate of others.  This comes from watching how everyone is treated at camp and wanting to emulate that behavior."
"My son told me that he felt like he has six new brothers instead of just six new friends. I really touched by that."
"I felt as if my child was in a safe, fun and secure environment!" "A+ counselors, the best that we have experienced."
"It was obvious by how my son and his friends were interacting with their counselors that they truly connected. It was also fun to see how my son took me up to meet other counselors that were not his cabin counselors. He really looked up to them all. They were all great role models. I had several conversations with different counselors when we picked up our son and I was impressed with their character and how well they seemed to know my son."
"Best summer camp experience both of my son's have ever had!"
"My child LOVES it. He meets lots of friends, loves his counselors and has fun doing the activities."
"This has been an excellent, positive and safe experience for our son. Love the fact that it makes him be a boy for 7 days! No TV, phone, computer, video games; just good old fashioned fun."
"Camp Classen has been one of the best experiences of my son's life. He looks forward to going every year and cries when he has to leave at the end of his session. I tell people all the time that my son would stay for the whole summer if I could send him that long. Camp has had such an impact on my son that he is willing and excited to go even when he might not know anyone there. I think there is a lot to be said for a camp that has instilled such confidence in a child! He already has said he wants to be a counselor himself for Camp Classen as soon as he is old enough to do it. I miss my son terribly when he is gone, but I can't think of a better place for him to be when he is away. Thank you for giving him such joy."
"Our daughter had a wonderful time. The counselors were just fantastic. She just loved the experience and will surely be back next year."
"Thank you to everyone who helped encourage my child to try new things. I assure you, it was no easy task! He tried everything at camp this year and he was very glad that he did."
"This is a wonderful program and I would recommend this camp to anyone. The most important thing is safety and I feel that Camp Classen provides a safe, fun environment for the children to have fun and enriching experiences."
"I have had two children come to this camp for the past 8 years. Thank you for the great memories, friends, and fun they have experienced over the past eight years. This will be an experience they will never forget."
2020 Family Favorites Finalist - Sleep Away Camp & 2021 Family Favorites Winner - Sleep Away Camp