Reading Time:
3
minutes 
Can we talk about the formal dining room for a moment?
It seems that almost every house in America has one. Our house that we recently moved into has one. And although I love the idea of having a space to gather for larger, more formal meals, the reality is that the formal dining area becomes a space that is very rarely used in our modern day-to-day lives.
My husband and I actually host large groups of people for meals quite often, but our idea of having family and friends over is much less formal and much more flexible. This usually means quick and easy meals that can be served buffet-style in the kitchen and eaten anywhere around our home where there is space to sit. It means roaming around and mingling and gathering wherever people feel comfortable. The gatherings we host in our home are as low-stress as possible, so that everyone can enjoy them… even those who are hosting.
Some people absolutely love hosting sit-down, multiple-course meals for large groups of people. I am truly in awe of those who have that gifting. I, however, am not wired that way. At all. There is a part of me that absolutely resents the idea of having a whole room built onto my house whose sole purpose is for something that I don't even enjoy. I would almost rather have a clown museum or a snake terrarium room built on to my house instead. At least those rooms wouldn't come with an expectation for me to COOK FOOD. Haha.
We are a growing family of five, and with three boys roaming around these halls, we need all of the space we can get. Our home isn't very large, so by jove, I'm going to use every square inch that I can squeeze out of it!
It was after pondering all of these things that my husband and I decided to take back our formal dining room area. We decided to launch a full-on Dining Room-volution!
Before we bought the house, the formal dining room area had been set up as… a formal dining room:
When we first moved in, we attempted to use this same space as an office for Chris, but the lack of walls were not very conducive to the large bulky office furniture and heaps of musical instruments he needed to pile in there. Plus, its close proximity to the front door meant constant disruptions when he was trying to sit down and get things done. Ack! The clutter!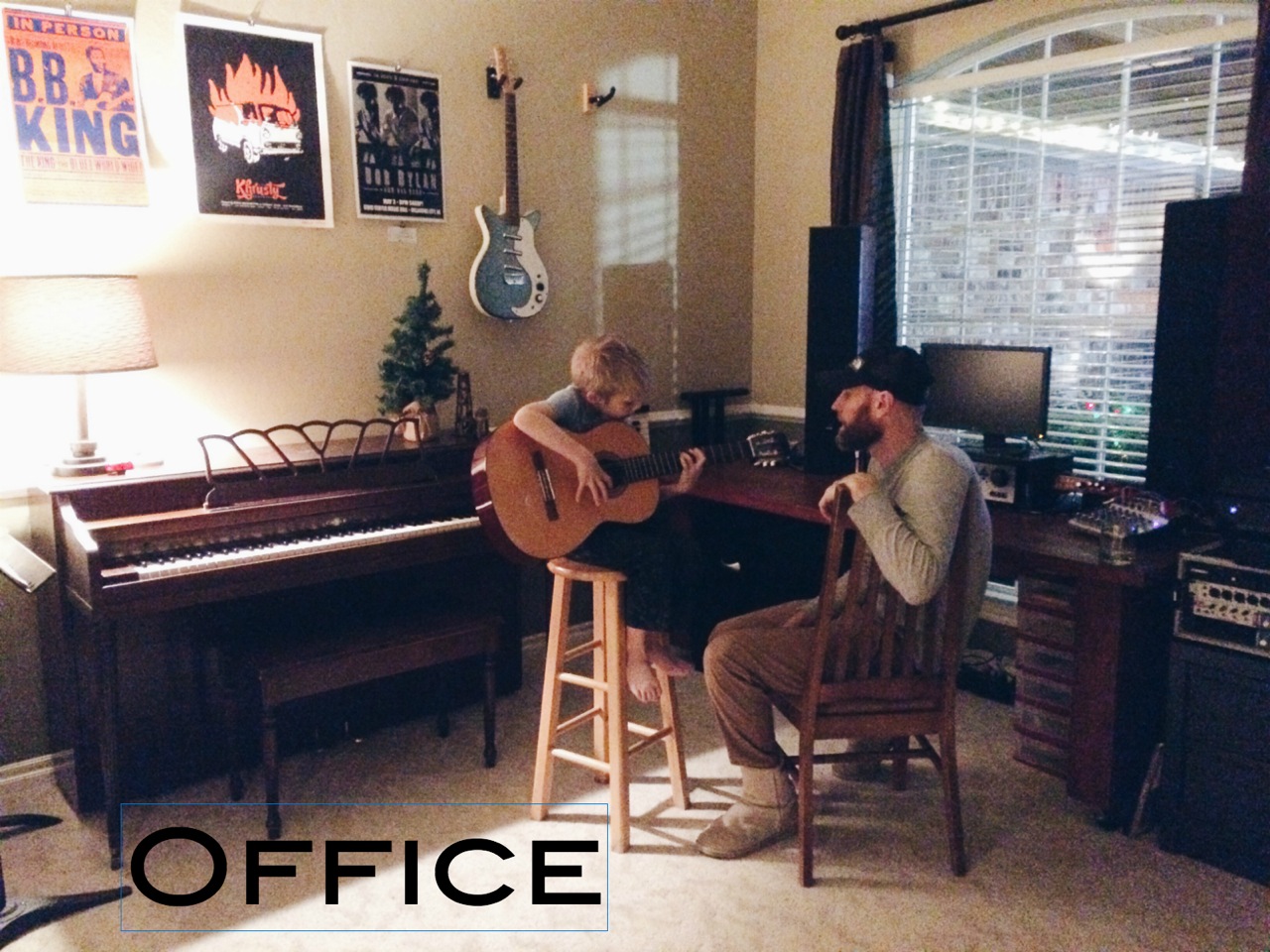 We finally settled on turning this small, wide open patch of carpet into a TV/Game room for the kids!
This provides them with a central place to play video games, do homework or watch movies that is separate from our main living room. I like the idea of having this space right in the middle of everything in our home, because it allows me to keep an eye on the boys and what they are spending their time playing/watching. It gives us a practical, functional space and it makes so much more sense for us, as a family, than a formal eating space that we would hardly use!
If you've been kicking around the idea of a Dining Room-Volution yourself, I highly recommend it. Turn that unused space into an office, a library/reading nook, or a second living space just for the kids! You could always throw a folding table in there if you ever find yourself in need of a large table to host a meal on. But until then, make the room a spot you will love and use. I'm pretty certain you won't regret it.