Reading Time:
6
minutes 
Finding unique and memorable holiday gifts year after year can really be a challenge, especially when you've got hard-to-shop for kids, family members or friends on your list. But we've got great news: several of our favorite metro museums carry locally made or memorable gift items that cannot be found anywhere else. Plus, if you're looking to gift experiences rather than material goods, museum memberships are always a hit. Happy shopping!
The First Americans Museum believes in creating opportunities for conversation, learning, conservation and creativity within families, and gift items are no exception. Each of these featured gifts (plus many more!) were curated specifically to foster togetherness, education and critical thinking.
Gifts for littles
---
Color and learning abounds in the FAM gift store! Take your pick from unique items such as the hand-made blanket stick horses, wooden forest trio, Pendleton crib blanket, yo-yo and Uncle Goose Cherokee blocks, which display a different letter or symbol from the Cherokee tribe. Retail pricing varies from $3 to $100.
Gruffalo Pop-out Playset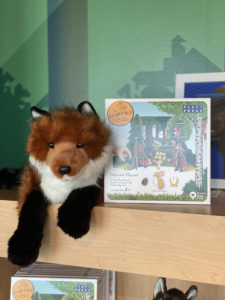 Imagination and engineering collide with the Gruffalo Pop-out Playset. This 3D building set is a perfect starter kit for more complicated model build-outs, plus it sets a great scene for mystic woodland play! Recommended for ages 4+; retails for $22.50.
---
Gifts for teens/tweens
DIY Paper Models
Can you believe this wolf is made of paper?! Measuring at 45cm high, this structure is a gorgeous room decoration, as well as a challenge perfect for your teen or tween. Six styles of models are available to choose from, each significant within Native culture: Wolf, Deer, Bear, Hummingbird, Squirrel and Fox. Retails for $24.99.
Storymatic Kids
Inspire conversation, imagination, performance and creative thinking with Storymatic Play cards. Each box contains so many open-ended prompts to encourage kids to fill in the blanks. This togetherness game is a great way to teach family and legacy storytelling, too, a foundation in Native culture. Retails for $29.99.
---
Gifts for parents/grandparents
Chris Pappan Retail Artwork, Kaw Nation and Osage Nations and Cheyenne River Sioux Tribe
Chris Pappan was selected to represent a line of exclusive merchandise for FAM. His mixed media art blends modern and traditional Native art to create something truly moving. His original artwork is available on a puzzle, mug, duffle bag or wallet.
Kennetha Greenwood Retail Artwork, Otoe-Missouria Tribe
Vibrant, powerful and eye-catching, Kennetha Greenwood's art is unforgettable. Origin stories from tribes within Oklahoma are included in Kennetha's commissioned work, representing the broader mission of the FAM to tell all Native stories. Kennetha's artwork is available exclusively at the FAM, on a limited-edition commemorative tapestry blanket, water bottle or notebook.
---
Museum memberships
Museum members save 10 percent on every purchase. Memberships start at $65. Gift cards to the museum store also make great gifts. Purchase memberships, gift cards or any of the items featured at famok.org. Keep an eye out for FAM's annual commemorative holiday ornament, which will be available soon and features the arch sculpture at the museum's entry.
Gifts for littles
Geodes, bison and Route 66
What is more iconic to Oklahoma than rocks, bison and Route 66 gear?! Whether your little one likes to cuddle, explore or play, there are items to tick each box. Retail pricing varies from $3 to $10.
Gifts for teens/tweens
Space exploration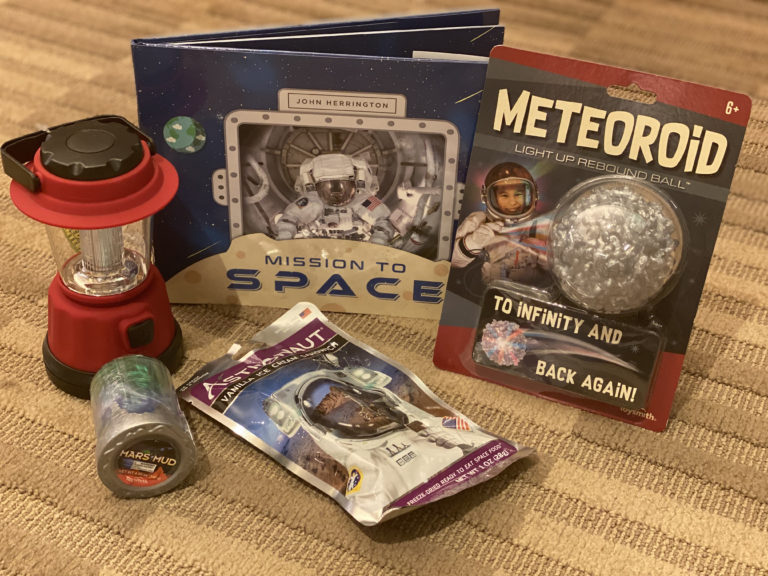 Did you know Oklahoma is home to more NASA astronauts and employees than any other state in the nation? Spark your teen or tween's passion in space exploration starting with dehydrated ice cream sandwiches! Younger kids will love Oklahoma astronaut John Herrington's book Mission Space, in which he gives a
glimpse into his Chickasaw heritage, astronaut training at NASA and his mission to the International Space Station. Retail pricing varies from $10 to $20.
Gifts for parents/grandparents
Jae Anthony-Wilson takes inspiration from Oklahoma flora and birds for her vibrant, beautiful earrings. These works of art are handmade and act as a kind of therapy for Jae, who is a full-time student. The top-selling style at the Hall of Fame are the Scissortail earrings modeled after Oklahoma's state bird. Retail pricing varies from $30 to $115.
Museum memberships
Donors to the Oklahoma Hall of Fame and Gaylord-Pickens Museum save 10 percent on every purchase with giving levels starting at $50; donors receive an annual admission pass, invitations to special events and a subscription to their semi-annual magazine. Learn more at oklahomahof.com.
Gifts for littles
Made in America of the softest pure virgin wool, this child-sized blanket is a treasured gift. Give the next generation an heirloom, woven in Pacific Northwest mills for nearly 100 years. Retails for $99.
Gifts for teens/tweens
The Mystery History Box
This interactive, educational box for kids is designed by the staff at The Cowboy, and it's full of crafts, games and a special surprise to help make learning about the West extra fun! Retails for $15.
Gifts for parents/grandparents
Forked Eye Blanket from Mahota Textiles
Mahota Textiles is the first tribally-owned textile company, drawing inspiration from their Southeastern heritage and creating elevated and meaningful textiles designed in Oklahoma and woven in the USA. Retails for $300.
Museum memberships
Museum members save 10 percent on every purchase. Discounted memberships for as low as $35 are available to purchase or gift between Dec. 1 and 31 by visiting nationalcowboymuseum.org/memberships. Gift cards are available for purchase at the store or nationalcowboymuseum.org.
A gift for science lovers
GraviTrax
Build your own marble track system! The GraviTrax interactive track system allows you to design and build your own race tracks and experiment with gravity, magnetism, and kinetics. This innovative marble run kit is ideal for children ages 8+.
Give a year of fun with unlimited access to 8 acres of ever-changing hands-on exhibits, artifacts, art galleries, gardens, Kirkpatrick Planetarium and Science Live shows, and much more. Buy online, at the museum, or purchase over the phone by calling (405) 602-3760.
A gift for art lovers
Sonic Foundation Family Day Art Kit
OKCMOA and SONIC Foundation are bringing Family Day straight into the home with art kits, tours, and videos to learn about sculpture. Each kit has supplies for three sculpture projects, with helpful directions in both English, and Spanish. How-to videos are available for guidance on creating each sculpture. Art supplies and material for 3 sculpture projects inspired by artists, Dale Chihuly, Alexander Calder, and Karl Gerstner. Sponsored by Sonic Foundation.
Museum memberships
Become a member of OKCMOA and join the vibrant community of museum supporters. Memberships start at just $60 – and make great gifts! Join online, in person or over the phone at 405.278.8207 Monday-Friday or 405.278.8237 Saturday-Sunday. For questions, you can email us at 
development@okcmoa.com
 or visit the Membership FAQ page.