Reading Time:
3
minutes 
This is part of a 100 Days of Summer Fun series where Oklahoma City metro moms share their ideal days with their kids. We hope it inspires you to try something new with your kids this summer! Find more Ideal Days on our list of 100 Days of Summer Fun.
Mae lives in Edmond. In addition to blogging over at OutdoorsMom.com, she writes about her outdoor experiences for MetroFamily. Below, she writes about an ideal summer day with her 5-year-old son and 2-year-old daughter.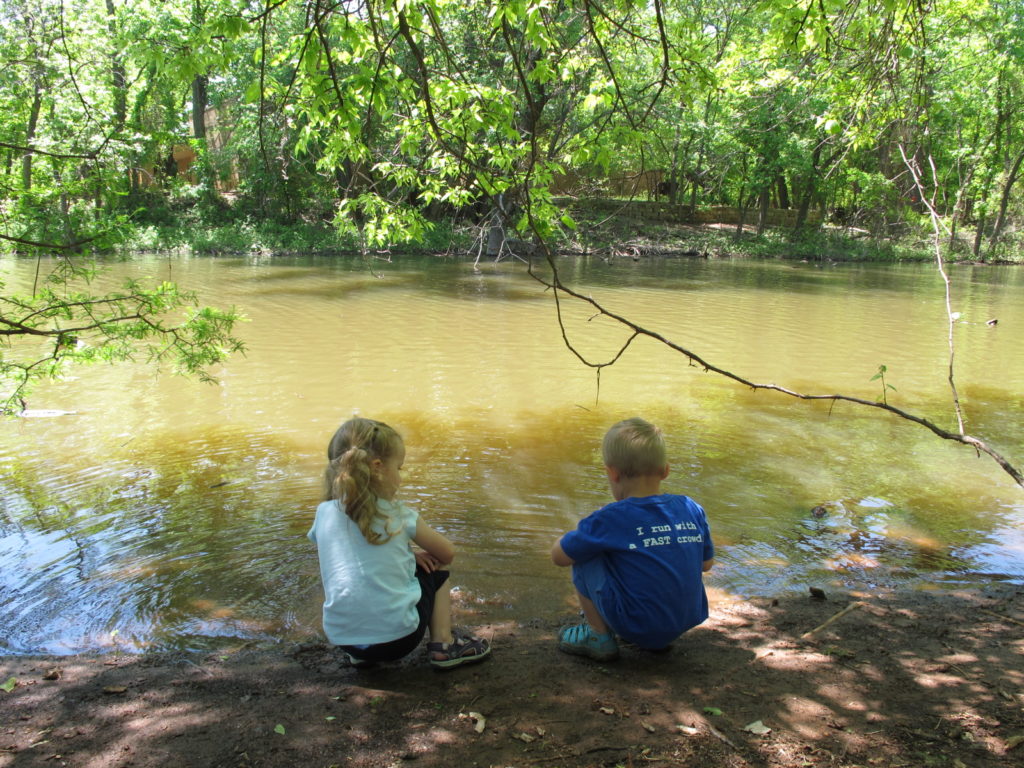 My perfect summer day is spent day-tripping. I want to wake up early, load up the kids and gear and hit the road. Sitting at home just isn't my thing and, more importantly, it isn't my energetic, 5-year-old son's thing either. We are just happier when we are out exploring and seeing new things. With Oklahoma City in the center of the state, we really are in a perfect location to take advantage of everything Oklahoma has to offer.
I am an avid outdoorsperson, so my ideal day trips include some sort of outdoor adventure. My favorite outdoor adventure day trips from Oklahoma City so far include Red Rock Canyon State Park, the Chickasaw Cultural Center, Roman Nose State Park, Lake Thunderbird State Park and the Martin Park Nature Center (just in case I need to stay close to home).
Day trips I am planning for this summer include the Wichita Mountains, Robbers Cave State Park and the Alabaster Caverns State Park. Visiting caves and playing in the water are my favorite ways to get outdoors and stay cool in the summer.
The night before our trips is key to us having a fun and relatively stress-free day. The best way I have found to get the kids excited and willing to cooperate with travel plans is to get some anticipation built up and I do that by telling the kids about our plans. In addition, it helps my 5-year-old know what to expect because he doesn't do well with last minute schedule changes.
I also plan meals and get us packed as much as possible the night before. That way we get up, have breakfast, get dressed and head out. We spend most of our time outdoors in the morning as it is the coolest part of the day. After hiking and exploring we eat a picnic lunch and find a way to cool off. We generally visit parks with nature centers or find a museum that interest us. A little break from the heat is essential.
Another secret to having a less stressful day is to time the drive home to coincide with my daughter's afternoon nap. She doesn't enjoy traveling as much as my son and if she isn't sleeping she is reminding us every five minutes that the drive home is taking too long. Sleeping daughter = more enjoyable drive home. I prefer to eat dinner at home and not on the road for two reasons. It gives the kids time to wind down after a fun but hectic day and I am cheap.
While day-tripping does take some planning and is more work than hanging around town, by the end of the day we are all happier. My kids have been distracted by cool things to see they don't bug each other as much. My son has an excellent memory so we have more memories to reminisce about together. And, most importantly, the kids are tired go to bed more quickly. Happy mama all the way around.