As schools and businesses close to comply with precautionary measures for the safety and well being of our community, families are likely to get restless at home. But, never fear! Organizations are getting creative about ways to reach families by offering virtual tours and fun educational activities to enjoy at home.
Science Museum Oklahoma will be sharing science experiments you can do with things you have around the house, demonstrations, tours of their exhibitions, live shows and more via their social media channels. Facebook, Twitter & Instagram
Explore the stories, specimens and complexity of the animal kingdom at home through SKELETON's virtual exhibit, Behind the Bones. See a sneak peek of new exhibits, never befor seen skulls and skeletons and more.
Oklahoma Hall of Fame offers fun ways to engage with each other and Oklahoma's story at home. Check their site each day for special curated content and follow them on Facebook and Instagram to learn more about future releases of educational content and activities for the family to participate in together. These resources include stories, pictures, videos and special activities to celebrate Oklahoma.
Oklahoma Museum of Art invites families to connect with the arts through their virtual experiences. Posted each day on their blog and social channels, families can enjoy film recommendations, insights on the museum's permenant collection, educational activities, local artist interviews and more. Create your own masterpieces with the help of these coloring pages from #OKCMOAathome.
Oklahoma Contemporary's New Light online series features at-home art projects, videos, artist spotlights, livestreaming studio visits and more.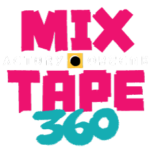 Experience Factory Obscura's Mix-Tape, hand-crafted, immersive art experience, on a whole new level, with never-before-published photos, stories, factoids, and more.
The American Banjo Museum is offering virtual providing tours, concerts and more through their website and on social media. In addition to archival footage of concerts and special events, ABM Executive Director, Johnny Baier, will host a series of live tours through Facebook Live.  Programs will include an in-depth look at exhibits such Reflections of Our Past: The Jim Bollman Collection and Jim Henson – Life and Legacy (both of which are scheduled to close in April), along with previews of upcoming special exhibits. Additionally, ABM Outreach and Promotions coordinator, Lucas Ross, will be providing a 'behind the scenes' of the museum archives as well as fun entertainment for kids.
Delve into Oklahoma History with online resources available from the Oklahoma History Center. Explore their collections, learn about our state symbols and engage with fun family activities such as coloring pages, fact sheets and Oklahoma Bingo!
Explore Cherokee culture with short videos created by the Cherokee Heritage Center. Videos will focus on lifeways such as basketry, weaving, flintknapping and more.
Mabee-Gerrer Museum of Art encourages families to stay connected with live guided tours and Zen doodling, no artistic skill required.
Travel back in time with the Moore-Lindsay Historic House Museum. Families can learn virtually with videos, coloring pages, 360-degree photos and digital access to their image archive.
Explore our great state with virtual tours of Oklahoma State Park. TravelOK lets families experience gypsum caves, towering sand dunes and more with 360-degree views.
NASA's Langley Research Center offers an all-encompassing experience including a video and 360-degree images exploring the research center.
The Louvre invites people to virtualy tour some of the museum's exhibits including Egyptian Antiquities a Galerie d'Apollon.
Monterey Bay Aquarium streams 10 live cameras letting families experience the wonder of the ocean wherever they are. See the silly antics of sea otters, the hypnotic drift of jellyfish, the busy life of a tropical fish and more.
The National Museum of Natural History lets families virtually explore select exhibits, research areas as well as past exhibits no longer on display. You can set up a VR headset for a more immersive experience.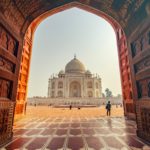 Visit the Taj Mahal, one of the seven wonders of the world, from the comfort of your couch, thanks to Google Arts & Culture. Plus, families can now explore US National Parks via Google's Hidden World of the National Parks interactive documentary.
The Met 360 Project features six short videos to virtually visit some of the museum's iconic spaces.
For even more family-focused resources and information, visit our Coronavirus resource guide.