Reading Time:
4
minutes 
There's confusion right now on local news channels, social media and within weather apps about what the forecasted winter storm will actually do this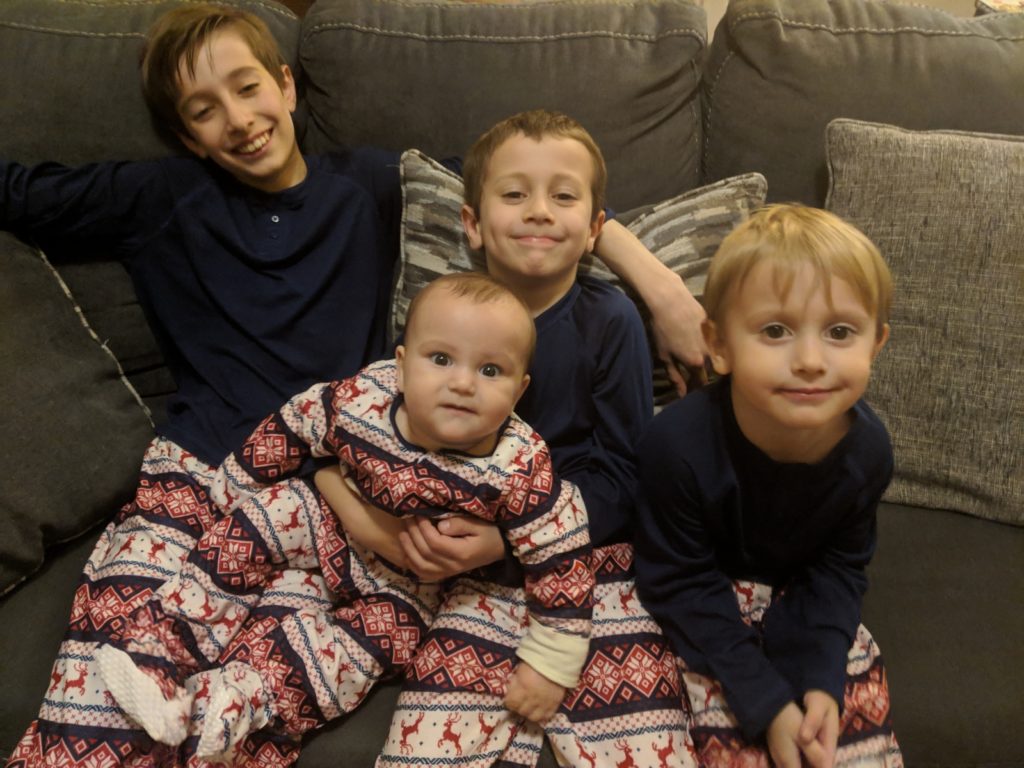 weekend. I feel like people kind of want a winter storm right now as a way to get some downtime between all-things Christmas this season.
Parties and events have canceled, schools have reminded parents that school is in session but Monday is a question mark and the supermarket bread shelf is bare. We're preparing for something spectacular that'll leave us all snowed in for quite some time, it seems.
I suspect this will be the Y2K of winter storms, as in not much will actually happen and we'll feel that preparation was unnecessary. However, my weekend plans are set: we're going to read all the Christmas books, new books and just books in general.
Here are three new books to pre-order for later this winter:
"Sleepover at the Museum" by Karen Lefrak: My son, Isaac, is 6 and he wants to be a paleontologist when he grows up. Like a lot of his peers, he loves dinosaurs. What I like about this book is that it features a birthday party sleepover at a museum with pre-historic animal facts as clues to a the characters' scavenger hunt game. The idea of experiences as gifts is a subtle undertone in this story, which is also the focus of MetroFamily's gift guide this year. Early elementary kids who like to learn about animals will enjoy what is a quick read that's entertaining.
Eliot Sappingfield books – "A Problematic Paradox and The Unspeakable Unknown": Middle school so far is a time for figuring out what's acceptable and within which group of potential friends. Sam, my oldest son, is in sixth grade and he liked this series so much that he donated a copy of the first book to his school library and we pre-ordered the second one to complete the set too because more kids should read this series. It's similar to Harry Potter but with science instead of magic and the overall message that being smart is a positive trait, something that's not always reinforced by favorite YouTubers and Vine personalities floating around middle school hallways on phone screens these days. Kids could read the first book now over winter break and then get the second one in February when it comes out. The concept that it doesn't take a magical spell but rather some real-world skills to solve problems is also something I'm glad to see reinforced.
"I'm a Baked Potato" by Elise Primavera and Juana Medina: I haven't seen an advance reader copy of this book but I follow Juana Medina's Instagram, which often features snapshots of her work as an illustrator. We so enjoyed "One Big Salad" and "ABC Pasta" that I expect nothing less from this new title. Even though it doesn't come out until May, my preschooler and I are already looking forward to it from the preview pages available.
Settle in for a good read with titles you may already have around the house. Here are three titles I had forgotten about and rediscovered:
"The Christmasaurus" by Tom Fletcher: This book is so much Christmas fun in one easy-to-read novel. It also checks the box for kids interested in dinosaurs, see above. And although it's recommended for ages 8 to 12 due to some themes like hunting and a mother who passed away, violence is not part of the novel. I read it aloud and all of my children and everyone was engaged and interested. The prose also lends itself to discussing literary devices like onomatopoeia and text treatments that spill down the page as the story gets exciting.
"Dream Snow" by Eric Carle: This board book is simple but entertaining and reinforces counting skills. The illustrations are charming and the fact that it's a lift-the-flap book also helps young readers stick with the story. I appreciate that the animals in the story, whose names are One, Two, Three, Four and Five, are all given one simple present. Kids pick up on that fact and that's beautiful to observe.
"The Nutcracker" adaptation by Susan Jeffers: This is an older book that we adore, the kind that I put up high so no one will tear it but that if a child brings me at the end of the night, I will read aloud because we all feel the spirit of the season with it. I've heard similar anecdotes about "The Polar Express" by Chris Van Allsburg and we have the 30th Anniversary edition of that to settle down with on Christmas Eve as well for our reading and cocoa tradition.
The magic of Christmas is all around us, even on snowy weekends when we can't get out of the house, maybe even especially then.
You can find more storybooks and novels for all ages in MetroFamily's Ultimate Christmas Giveaway, which is going on now through Dec. 15. There's a Teen Reader package full of new titles for this generation of kids. Enter to win and you'll find something for every age at home, even for yourself, with a Merry Christmas to Mama-themed package that features a parenting book.
No matter what the weather does this weekend, settle in for a good read. Time goes so fast this month, in keeping with all the hallmarks of childhood. I would say that life's pace feels like it's set on fast-forward but my kids don't know what that means since the days of VHS and even DVDs are fading. "Skip ahead" is what we say now on all our streamed content. We're skipping ahead at an awfully fast pace so I'm happy to enjoy some downtime.
I know they won't always want to read with me in matching Christmas pajamas. It's lovely while it lasts.
Enjoy being inside with your kids this holiday season. And when you're ready to get out, here's a list of nine places to play indoors that aren't your house.